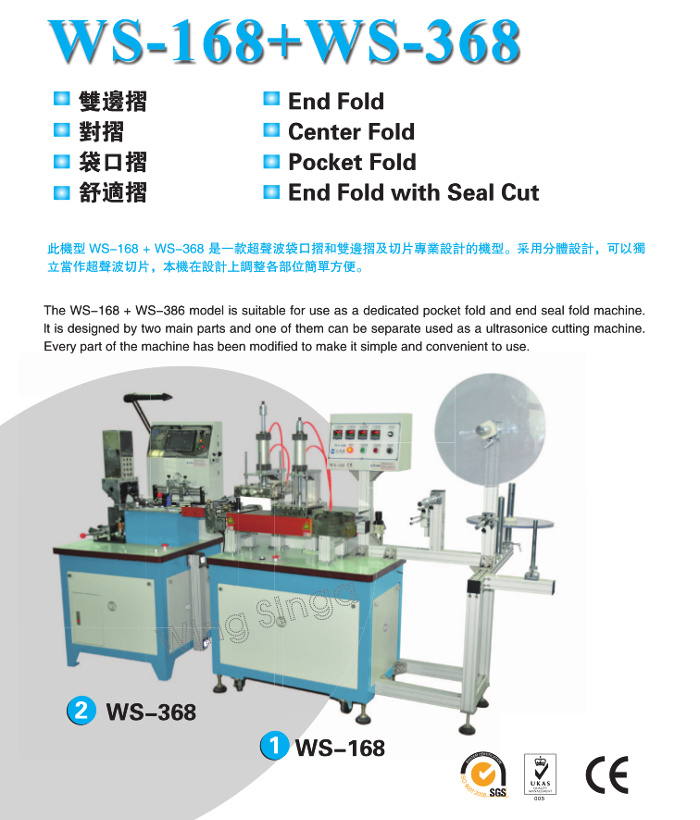 The WS-168 + WS-386 model is suitable for use as a dedicated pocket fold and end seal fold machine.

It is designed by tNo main parts and one of them can be separate used as a ultrasonice cutting machine.


Evey part of the machine has been modified to make it simple and convenient to use.



---